WATCH: EFF intimidating Clicks stores, Clicks Witbank petrol-bombed
SA Updates earlier reported that Julius Malema calls on all EFF members to attack Clicks on Monday.
EFF members are applying their own locks on Clicks.
EFF members are currently asking for staff to close the doors at Goodwood Mall.
EFF members in Heidelberg mall not allowing clients to go inside:
Clicks in Witbank was petrol bombed earlier: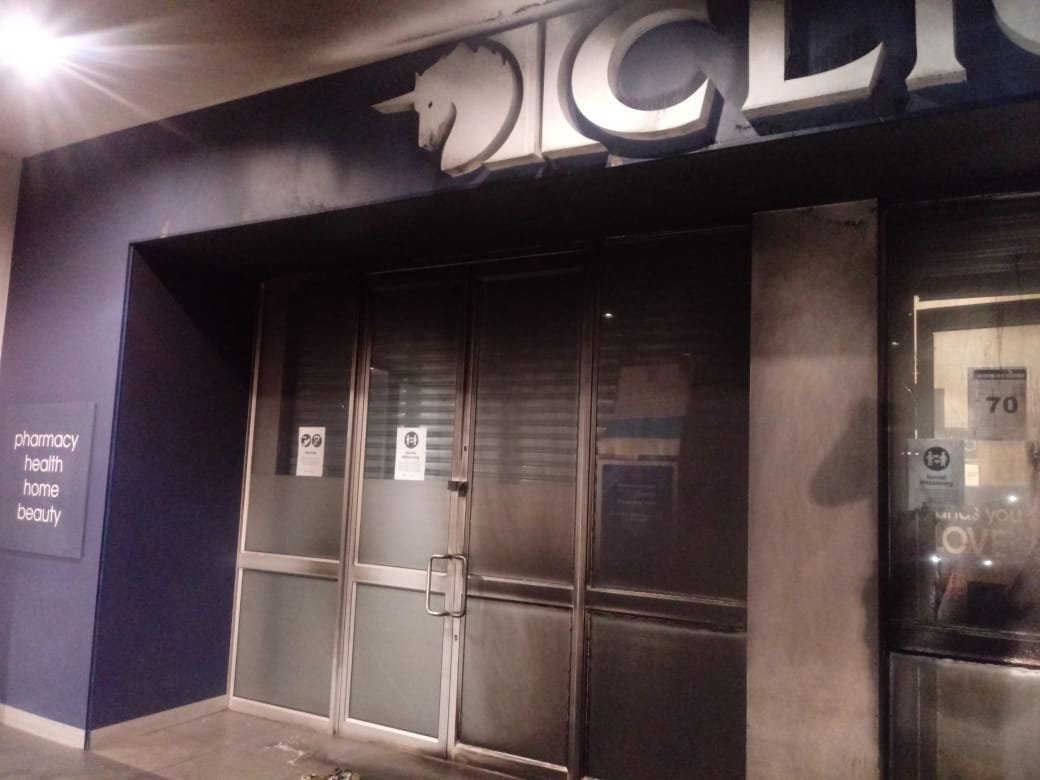 Malema and his gang arriving at the Clicks North in Polokwane, Limpopo:
Clicks, Menlyn Mall, Pretoria:
Police officers have requested that EFF members leave the Clicks in Sandton:
Please note this post will be updated throughout the day. Use the refresh function to see if more content is available.