American President Donald Trump taken to Walter Reed Medical Center
The American President, Donald Trump has been taken to the Walter Reed Medical Center after testing positive for COVID-19.
Trump's physician says the president "remains fatigued but in good spirits." Melania Trump has a mild cough and headache. Trump's medical team earlier revealed information on Trump's diagnosis.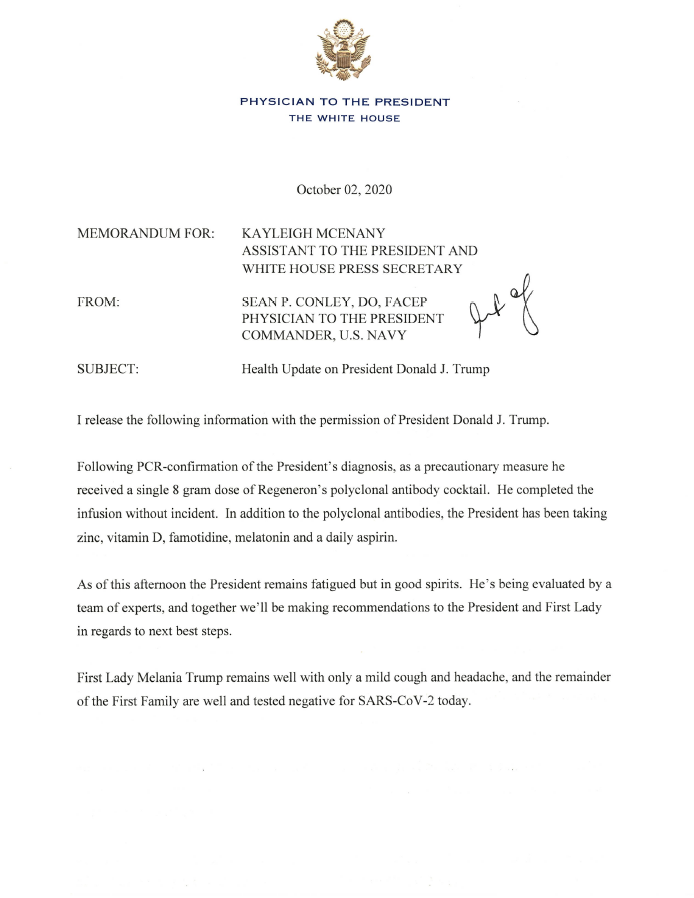 At this stage, Donald Trump only has "mild symptoms" in a good mood and "full of energy" after being tested positive for the coronavirus, says Mark Meadows, White House Chief of Staff.
He is positive that Trump, 74, will recover soon, Meadows told reporters outside the White House in Washington.
The news that the US president and his wife, Melania, have both been tested positive for this deadly disease has sent shock waves around the world.
In a video, the American President thanked Americans on Twitter before heading to Walter Reed Medical Center.